Keynote Speakers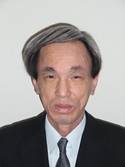 Prof. Yoshifumi Manabe
Kogakuin University, Japan
Yoshifumi Manabe was born in 1960. He received his B.E., M.E., and Dr.E. degrees from Osaka University, Osaka, Japan, in 1983, 1985, and 1993, respectively. From 1985 to 2013, he worked for Nippon Telegraph and Telephone Corporation. From 2001 to 2013, he was a guest associate professor of Graduate School of Informatics, Kyoto University. Since 2013, he has been a professor of the Faculty of Informatics, Kogakuin University, Tokyo, Japan. His research interests include distributed algorithms, cryptography, game theory, and graph theory. Dr. Manabe is a member of ACM, IEEE, IEICE, IPSJ, and JSIAM.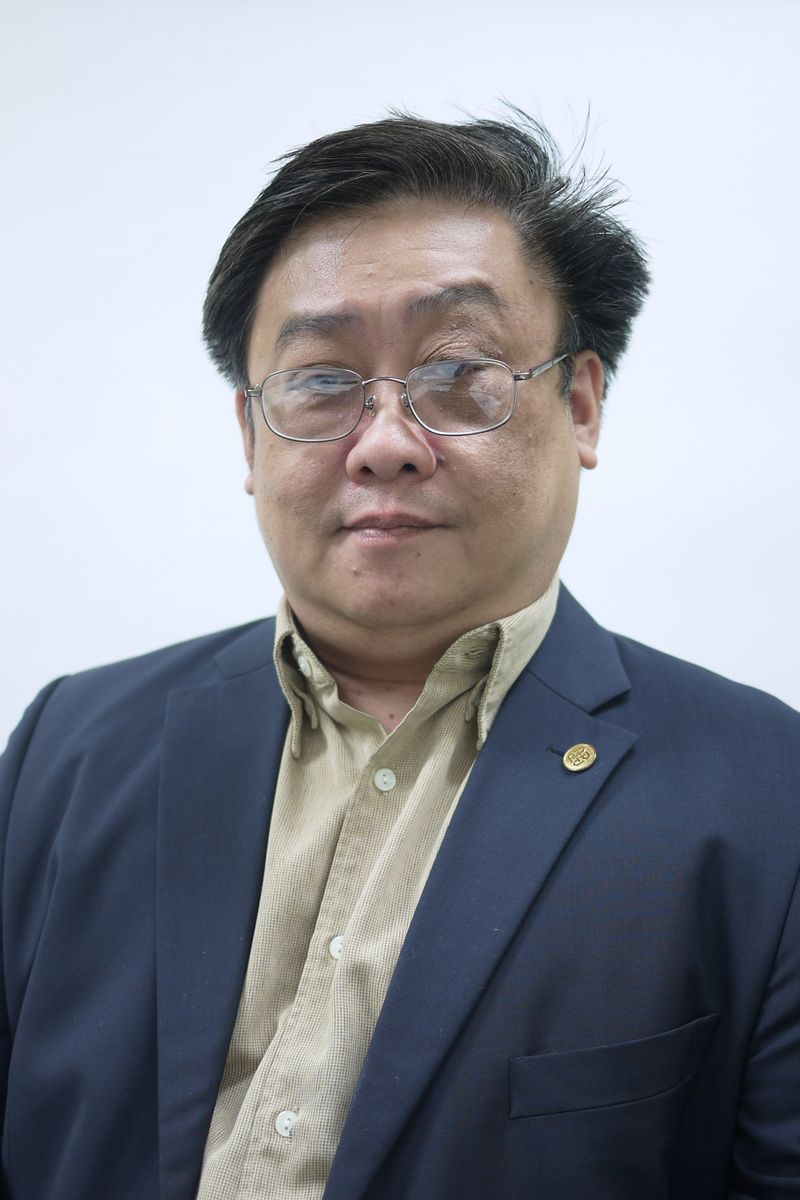 Prof. Eric Tsui
Hong Kong Polytechnic University, Hong Kong S.A.R, China
Eric Tsui had spent 16 years in industry with Computer Sciences Corporation (CSC) in Australia taking on various capacities including Chief Research Officer and Innovation Manager. During this period, he has made significant contributions to the company's expert systems products, applied research and innovation programmes.
He joined PolyU in 2005. His speciality areas are Knowledge technologies including Search Engines, Portals, Personal Knowledge Management, Personal Learning Environments, and Knowledge Cloud services.
Professor Tsui is also an honorary advisor of KM and Community of Practice to three Hong Kong government departments. In the past decade, he has supervised or involved in more than 200 KM projects in Hong Kong, Asia and Australia.

In 2014 and 2018, he twice received the Global Knowledge Management Leadership Award, among many other awards on his use of technologies to support Teaching and Learning. He was listed an outstanding and exemplary academic in PolyU's last 2 annual reports.

Since August 2015, he has designed and launched two MOOCs (Massive Open Online Course) -"Knowledge Management and Big Data in Business" and "Industry 4.0: How to revolutionalise your business?" on the MIT edX platform. Together, they have attracted more than 77,000 enrolments and one of them is rated among the Top 7 Business MOOCs worldwide (Source: Canadian Business, April, 2018).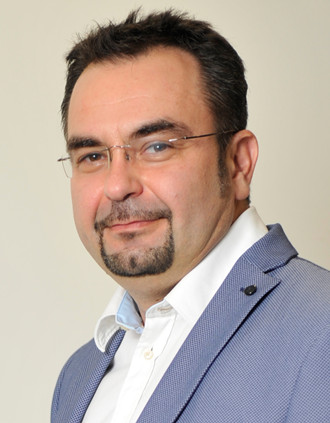 Prof. Vincent Ribiere
IKI-SEA, Bangkok University, Thailand
Dr. Vincent Ribière is the Managing Director and co-founder of the IKI-SEA. As a consultant he has worked with a number of organizations, including: Essilor, the Petroleum Authority of Thailand Exploration (PTT) and PTT Production Public Company Limited (PTTEP), Bayer Material Science (Rayong), PTT Chemical, Amadeus Asia, Petronas (Malaysia), the Peace Bureau (USAID) in Washington DC; Counterpart International in Washington DC; and, as CIO for EyeFlight in Washington DC. Dr. Ribière has published more than 50 publications on KM and its application. He has been working on KM for the past 13 years. He is the Program Director of the newly created International PhD program in Knowledge and Innovation Management (KIM). He is an Associate Professor at Bangkok University's Graduate School, where he teaches on a variety of business topics, including: Knowledge Management, IT, Managing for Creativity, Innovation and Organizational Development; and Research Design and Methodology. Previously he has taught at the New York Institute of Technology in New York, and at the American University in Washington DC, as well as holding the position of chairman of the School of Management at the NYIT campus in the Kingdom of Bahrain.
Invited Speakers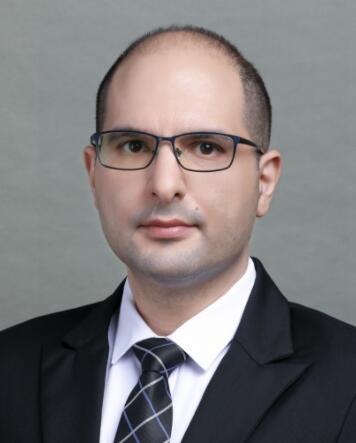 Dr. Sabetzadeh Farzad
City University of Macau, Macau S.A.R, China
Farzad is full-time assistant professor of Knowledge and Innovation Management at the faculty of business in the City University of Macau. He also teaches part-time in the School of Continuing and Professional Education (SCOPE) of CityU HK He has more than a decade of track record in both academia and industry in developing knowledge-based innovation systems and processes. He is teaching various subjects on knowledge management, innovation management, change management, emerging technologies and business research methodsto both undergraduate and postgraduate studentsin Greater China and Southeast Asia. Withhis diverse work and academic background in different regions, his current academic focus is on teaching, research and consultancy for innovation and entrepreneurship development in the Greater Bay Area(粵港澳大灣區 ), South East Asia and projects associated with China One Belt One Road Initiative(一带一路). He is also an active technology advisor to the IT industry and is involved in various academic events, talks, and seminars as well as research publications. Over the past decade, he has completed multiple projects on knowledge management, personalized learning environment, Massive Open Online Courses (MOOC), Smart City, and Internet of Things (IoT).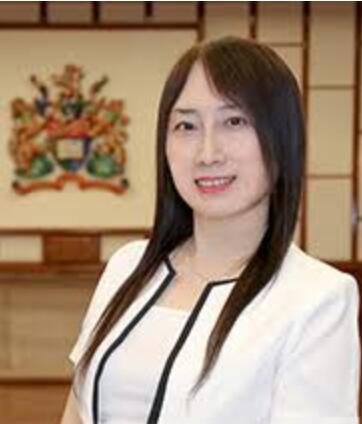 Dr. Adela Lau
The University of Hong Kong, Hong Kong S.A.R, China
Dr Adela Lau is the Deputy Director of HKU SAAS Data Science Lab at Department of Statistics and Actuarial Science of University of Hong Kong. Dr Lau published over 40 journal and conference papers and funded over 30 research and industrial collaboration and consultancy projects in the area of machine learning, business intelligence, social media and big data analytics, intelligence applications, risk management, information system adoption, ontology/taxonomy building, business process re-engineering, portal design, knowledge management, e-learning, public/community health studies, healthcare systems and nursing clinical quality control & assessment. She gained several awards including NANDA Foundation Research Grant Award (USA), Faculty Merit Award in Services (HK), and Inaugural Teaching and Learning Showcase Award (HK). She was the former director of Center for Business Development at Madonna University in USA, and the co-director of the Center for Integrative Digital Health at Hong Kong Polytechnic University (PolyU) and led the IT team for healthcare product innovation. Dr Lau was an active committee member of Knowledge Management Research Center at PolyU and Data Science Center at Hong Kong University of Science and Technology (HKUST), in which she initiated and developed industrial applied-research consultancy projects. She was also the UG coordinator of the Risk Management and Business Intelligence Program at HKUST, and was responsible to lead, execute, and coordinate the program works including curriculum design, enrichment programs, and administration across three schools of business, science, and engineering.